Happy Anniversary Tracey Paulson! Ten Long Years With Jason!
A little update from the office for you this afternoon.
Help me congratulate Tracey on TEN YEARS with Alternative Strategies Group, Inc. I know, I know, I can hear it already...."What, ten years? Put up with you for ten years?" "She must be a saint!" Truth is, any of you that know Tracey know that she is a saint, and then some. I would be lost without her. Her attention to detail, her prompt and courteous service, her vast knowledge of all aspects of the business, I am so blessed to have her on my team.
So what do you get a fantastic employee who is too responsible and wants for nothing? Money? Nah, she would just save it or pay off a bill, instead of splurging on something impractical. Gift cards for a night out with her husband Don? Nah, they would feel guilty about not sharing it with others and take the whole gang along. After a lot of brainstorming with my wife, Jennifer, we hatched a plan. How about a trip to Chicago, all expenses paid? We decided to make it a quick couples' get away. Jump in the airplane on a Sunday morning, take the train in from Midway, hit an Irish Pub for late lunch, check into the hotel and freshen up, go to the famous Second City Comedy Club for a show, have a fantastic Chicago Steakhouse late dinner, sleep in the next morning, and fly home back to reality!
As they say...the rest is history...here are a couple pictures from the trip. Can't thank you enough Tracey, I'm so grateful for you!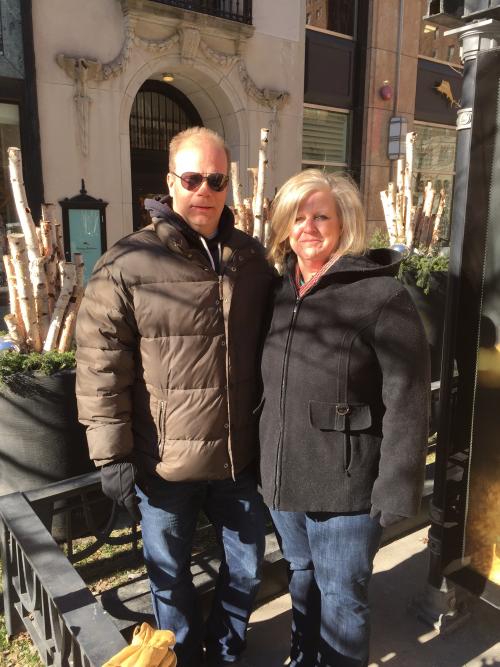 Don and Tracey near our hotel on Michigan Ave, Chicago, IL.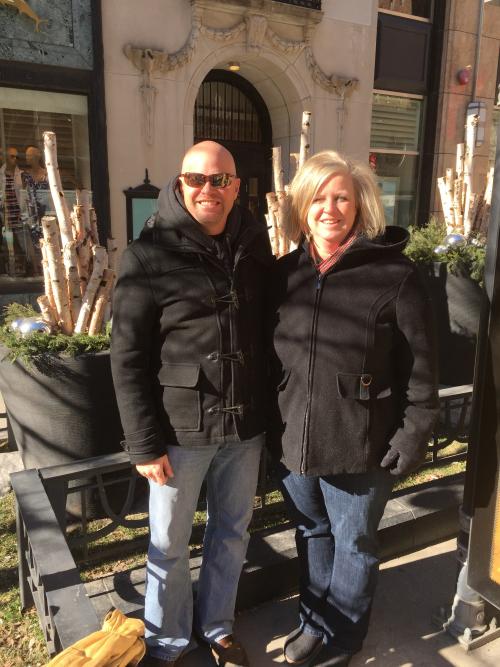 Jason and Tracey trying not freeze for another photo! The "windy city" did not disappoint. Brr....
Don, Tracey, Jennifer, and Jason in front of the famous "bean" at Millennium Part on Michigan Ave in Chicago.