Feedback From A Client About The Last Blog
So, I'm visiting with a client today, who happens to be a good friend, and she says, "You know those blogs you do from time to time, I never read them. They are boring." WOW! Thanks a lot right? I laughed, and then asked if she thought I should blog about my dog or something....she kind of chuckled and said, "Well, yes, that would be more interesting."
A lesson learned. Maybe you don't always need to / want to hear about the stock market and the economy and a bunch of financial speak. Maybe you would just like to read some mindless ramblings of your financial advisor (or the guy you might be thinking of hiring for the job). The more I thought about it, the more I liked the idea. So, here it comes.....ramble away....
Whether you are a tech savvy genius or still don't have a cellular telephone (I know who you are :) ) communication is important. The method by which you receive your communication can range from face to face conversation to text message to Facebook and beyond. No matter the delivery method - communication is important to us because it helps us get to know the people we interact with. It is the human experience, learning and listening to what others have to say helps us get to know them better.
I feel like all of you are an extension of my family. When we meet and work together we don't just talk about your investments. We talk about what is going on in your life, what is going on in mine, how the kids are doing, what your aging parents are up to, a whole host of things - other than investments.
So, here's what has been going on in my life recently and what makes me tick.
As many of you know, I have three children. Zach is in college, second year mechanical engineering at South Dakota State. Alison is in high school, sophomore in Brandon where we live, involved in every sport known to mankind. Connor is in elementary school, fourth grade in Brandon, and big into Taekwondo, baseball, and sometimes golf.
Labor Day weekend has traditionally been spent at our cabin in the Black Hills. Every time of year is great in the Black Hills if you ask me, but the end of summer as we roll into fall is absolute heaven out west. The tourist are leaving, the weather is fabulous, and the forest is wide open for hiking, biking, four-wheeling, and just plain enjoying. Naturally I planned to be heading down the road by early afternoon Labor Day Friday, and enjoying a long weekend at the cabin. Jennifer, my wife, had other plans. It was Alison's first volleyball game of the season on Saturday and she didn't want to miss it. Bad dad that I am, I needed to deliver a motorcycle for service to the Sturgis BMW dealer and they were going to be closed on Saturday, so I left for the Hills by myself on Friday. Family to follow Saturday late in the day.
Because I left Friday I was able to meet a dear friend and catch up Friday night (he lives in Rapid City). On Saturday morning I headed to Sylvan Lake in Custer State Park and hiked Harney Peak with dear friends Jeff & Vickey who included me in their family time with their kids and in-laws. We had a blast talking and laughing and catching up as we hiked higher and higher up the Peak. Jen and Connor arrived about 8pm that night and we had a fabulous dinner together in Lead, right down the road from our house. The perfect day.
Sunday we planned to bike ride on the Mikkelson Trail. What fun....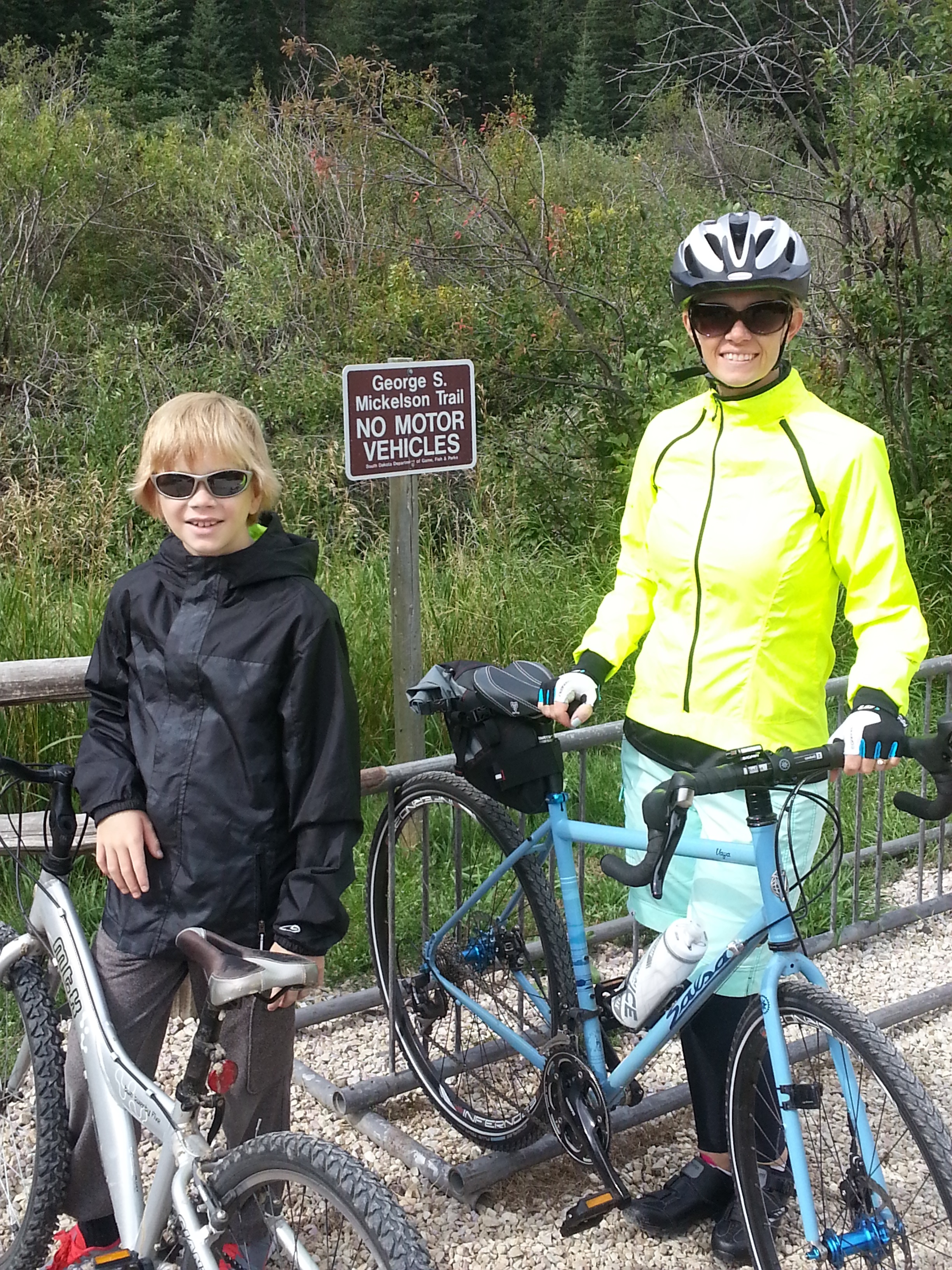 Jennifer and I just bought some new bicycles and this was their maiden voyage - we had a great time. Even Mr Hunter (ok, not really mister) came along for the ride, running along with me for over seven miles. I learned what it means to be ejected from my bicycle before I can blink when Hunter, true to his name, smelled something in the grass off the trail, and had very quick and different plans on direction of travel. I outweigh him by about 3 to 1, but he had the element of surprise! Down I went. Guess I can't blame a dog for doing his job.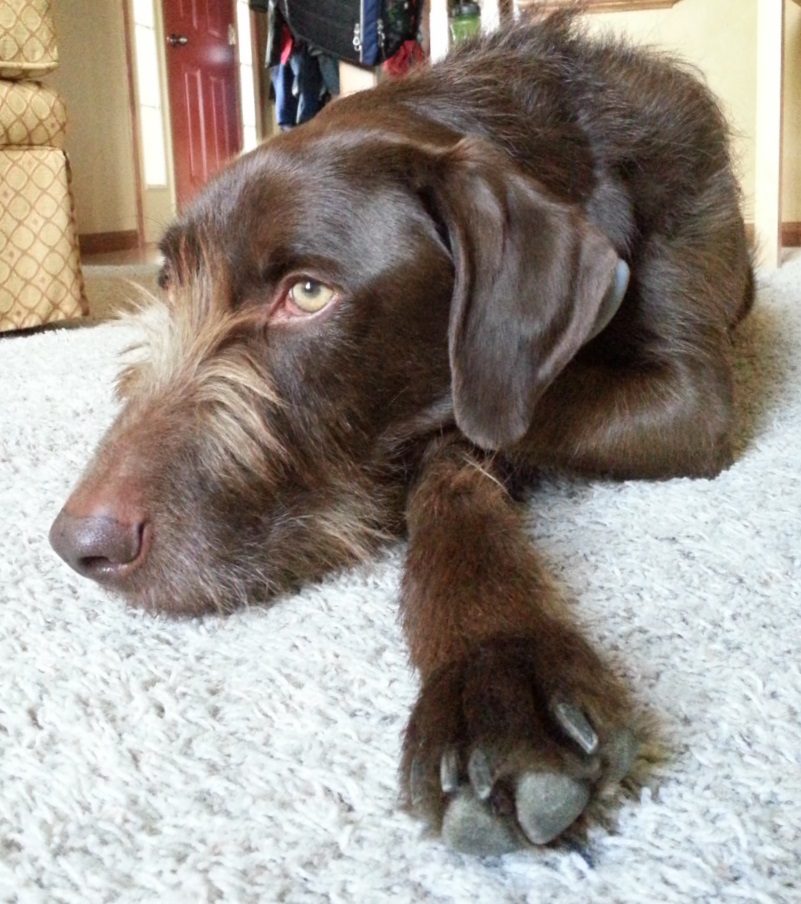 That's probably enough rambling for one day. I just wanted to reach out, touch base, check in, say hi, see what's up, whatever your flavor of "communication" happens to be... I think you might have a sense of what makes me tick. It's family and friends, the outdoors, fitness, and that precious time we get to spend doing what we love, with the one's we love. Now, it's off to a volleyball game :) I'm not going to miss this one....